Use Your Orgone Generator® for Fitness and Body Building
I am certain that by now you know that you can use your generator of life force, or Orgone Generator® to help you achieve your goals of fitness and body building. What follows here are success strategies and some important facts that can help you decisively in achieving these goals.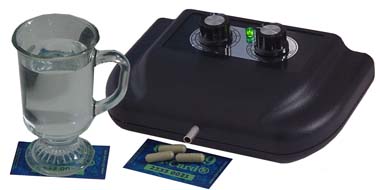 Your orgone generator® is ideal to provide your body with energy, which, in turn, can help you achieve much better results when working out on your "cardio-machines" and other devices or when doing any other training such as walking, jogging or swimming. Likewise this additional energy can be a significant help to achieve better results in your body building practices. This is so especially when you connect your workout and exercises with the life energy frequencies that are optimal for these purposes.
The best devices for these workouts and body building exercises are the PCHD 2400 and the Performer 2400. If budget is an issue, devices of the JU series are excellent alternatives!
Ask for a set of Chi-Cards®, which is very easy to carry in your clothing that you are wearing during your times in a gym or for other training. Another ideal structural connection is your genetic code: put a hair with follicle onto your Chi Generator®. Remove this link after training.
Equipment:
The TF 99 CE - Total Fitness Chi Energizer™.
The SPP 99 CE- Sports Performance Chi Energizer™ - Great devices to get started!
The Performer 2400
The PCHD 2400